UGA Swimming and Diving: Kalisz Sparks Bulldogs' 400 IM Dominance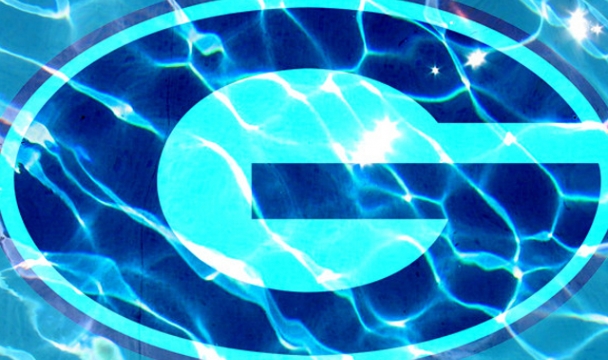 KNOXVILLE, Tenn. — Chase Kalisz picked up his second individual win and led a dominating Georgia performance in the 400-yard individual medley during the SEC Swimming and Diving Championships at the Allan Jones Intercollegiate Aquatic Center on Thursday.
After three days of competition, both Georgia squads are in second place. The Bulldogs have 537 points, trailing Florida's 759.5. The Lady Bulldogs have accumulated 601 and are behind only Texas A&M's 729.
Kalisz reached the wall in 3:36.21, topping Florida's Mark Szaranek's time of 3:36.54. Kalisz broke his own SEC record of 3:36.89 set in 2014 and the pool mark of 3:41.19 from American Andrew Seliskar in 2013.
Kalisz also won the SEC title in the event in 2013, 2014 and 2015, taking 2016 off to train for the Rio Olympics (where he earned a silver medal in the 400 individual medley). Kalisz claimed the 200 individual medley at the SECs on Wednesday.
"I'm glad that race is over," Kalisz said moments after Thursday's event. "I was just trying to get home and touch the wall so that I could feel my legs again. … I accomplished everything I wanted to last summer. It was always a goal of mine to make the Olympic team. Now I'm happy I get to compete my senior year for the Georgia Bulldogs."
Jay Litherland, the 2016 SEC champion, placed third in 3:40.84 and Gunnar Bentz came in sixth in 3:43.95. Clayton Forde won the consolation final for ninth in 3:45.68, followed by Aidan Burns (3:45.91) in 11th, James Guest (3:47.97) in 13th and Mick Litherland (3:49.10) in 20th.
The Bulldogs earned 138 of their points in that event alone.
Walker Higgins came in eighth in the men's 200 freestyle with a time of 1:34.97, while Pace Clark took 22nd in 1:36.33 and Kevin Litherland was 24th in 1:37.39.
Taylor Dale went 46.14 for ninth in the men's 100 butterfly, while Clark was 11th in 46.58 and Powell Brooks was 23rd in 47.50.
In men's 3-meter springboard diving, Ian Forlini finished 13th with 356.35 points, followed by Charlie Clifton in 18th with 331.75
Chelsea Britt was the runner-up in the women's 100 butterfly with a time of 50.93. During prelims, Britt went 51.47 to eclipse the school-record 51.56 set by Mary DeScenza in 2006. Britt then broke her own record during the evening session. Kylie Stewart was sixth in 52.05, Megan Kingsley came in 10th in 52.59 and Veronica Burchill placed 11th in 52.72.
"It's so exciting to be here and be a part of this team," said Britt, who is in her first season at Georgia after transferring from Florida State. "I was a little nervous before the race. I really wanted to win. I didn't quite get it, but it was a personal best and a school record, so I've got to be pretty happy with that."
In the women's 200 freestyle, Meaghan Raab placed third with a time of 1:44.57, while Meryn McCann took sixth in 1:46.58 and Jordan Stout claimed 13th in 1:47.33.
Emily Cameron finished fifth in 4:07.69 in the women's 400 individual medley. Rachel Zilinskas touched third in the consolation final for 11th with a time of 4:08.71.
The SECs will continue on Friday with the 200 butterfly, the 100 backstroke, 100 breaststroke, the 400 medley relay and women's platform diving. Swimming prelims will begin at 10 a.m., followed by diving prelims at 1 p.m. Finals will open at 6 p.m. All sessions can be viewed on SEC Network+.