UGA Women's Gymnastics: Courtney Kupets Carter Camp Information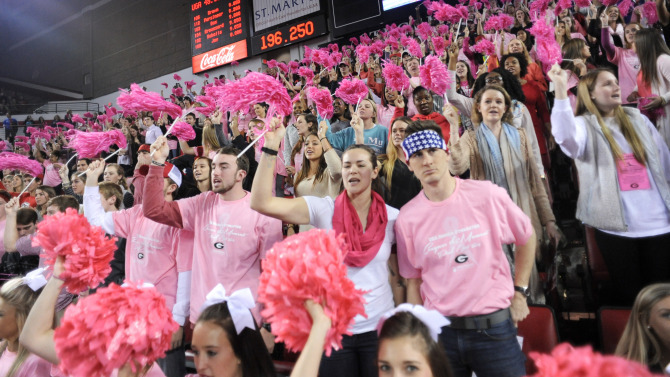 May 16, 2017
ATHENS, Ga. — The first Courtney Kupets Carter Gymnastics Camp will be held in June, announced by the new head coach of the Georgia Gym Dogs.
Participants in the camp will have the unique opportunity to train under the NCAA's greatest female gymnast of all time. The camp will be held in two sessions: the first from June 8-11 and the second the following week from June 15-18.
Kupets Carter, a nine-time NCAA Individual champion, four-time team champion and Olympic silver and bronze medalist, will head up the camp prior to her first season as UGA head coach.
Each session can hold up to 175 participants. The cost of the camp will be $565 with $250 due at registration. Registration is anticipated to begin later this week and will run through next Friday, May 26.
For all the latest on Georgia gymnastics, follow the team on Twitter (@UGAGymnastics), Instagram (ugagymnastics), Facebook (Georgia Gymnastics) and Snapchat (UGAGymDogs), and keep checking in to georgiadogs.com.