UGA Football: Jennings Thanksgiving Tradition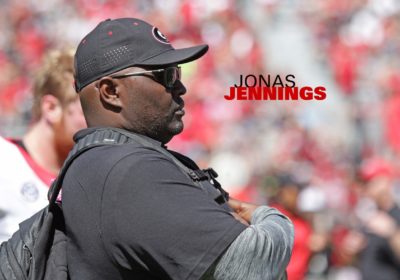 ATHENS, Ga. — Georgia football's Director of Player Development Jonas Jennings will return to his hometown of College Park this week for a 16-year tradition that takes place the week of Thanksgiving.
On Monday, Jennings will take 290 turkeys – though more turkeys have been purchased on site in years past – to give out to families in College Park.
"I came up in these same projects, in the government housing," Jennings said. "Sometimes food becomes scarce. I just wanted one time out of the year, on Thanksgiving, at least over there, for my small part of the world to have something to eat and have a good meal."
What has become an annual event began while the former Georgia lineman was a professional player. Before he retired from the NFL, Jennings had already influenced the families in the College Park housing project where he grew up, and where he began his devotion to philanthropy years later.
In addition to his Thanksgiving tradition, he has initiated coat drives, toys at Christmas and free football camps. He also worked as a defensive coordinator at his former high school, Tri-Cities High School. Jennings has been recognized in the past by College Park for his work in the community.
"Especially knowing that most of the buildup over there are senior citizens and single-family moms, it just feels good to pay it forward. Just to see a need. If you've got it, give it."
Other College Park natives, like Ludacris and 2 Chainz, have partnered with Jennings to give back to their mutual hometown, and the former Georgia football player has also been joined by old teammates.
"It's definitely a village effort, because it has a lot going on. Not many of us make it out of there, but the ones that do, we try to collectively get together."
This year, Jennings was recognized as a recipient of the University of Georgia Alumni Association 40-under-40 honor.  The program celebrates the personal, professional and philanthropic achievements of UGA graduates who are under the age of 40. Jennings was one of Georgia's most versatile linemen, capable of playing tackle, guard and center for Georgia from 1997 to 2000. After graduating from Georgia with All-SEC honors and a degree in Sports Studies, the Buffalo bills drafted Jennings in the third round of the 2001 NFL Draft. He also played for the San Francisco 49ers from 2005 to 2008. Following his playing days, he earned his MBA from George Washington in 2012.
***Originally Published on November 19th by John Frierson UGA***