UGA Women's Gymnastics: #13 Georgia Travels to #6 Kentucky for Final SEC Road Meet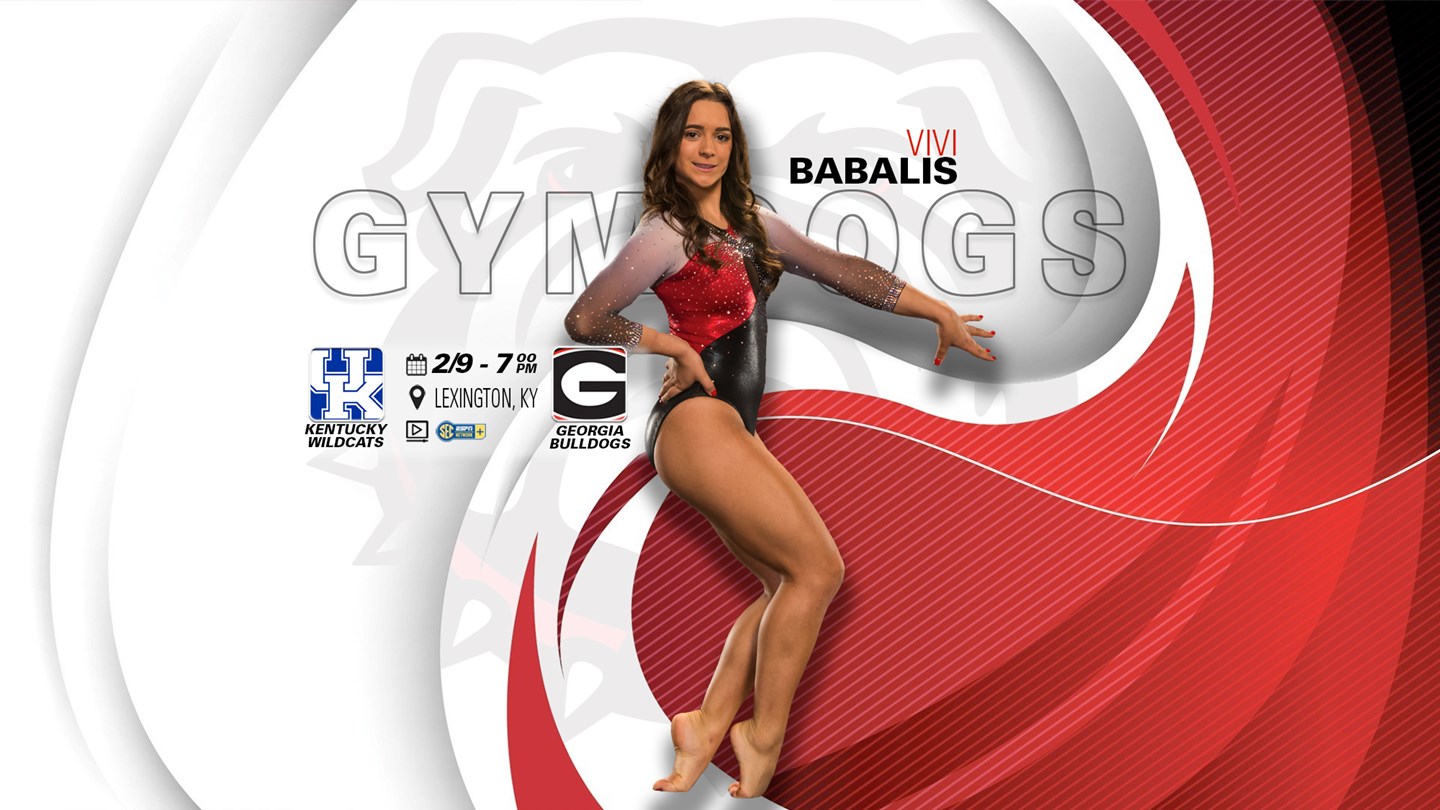 No. 13 Georgia Travels to No. 6 Kentucky for Final SEC Road Meet
Georgia Sports Communications
February 8, 2018
FOR IMMEDIATE RELEASE
Meet Information:
No. 13 Georgia (2-3, 2-2 SEC) vs. No. 6 Kentucky (5-2, 2-2 SEC)
Friday, February 9, 2018 | 7:00 p.m. ET | Memorial Coliseum| Lexington, Ky.
Watch: SEC Network + (Clay Ables and Leah Little)
Stream:  http://gado.gs/8g8
Live Stats: http://gado.gs/8g9
FULL NOTES PACKET (Click Here) (PDF)
ATHENS, Ga. — The No. 13 Georgia gymnastics team travels to Lexington for its final Southeastern Conference road meet of the season to face No. 6 Kentucky at Memorial Arena on Friday, February 9 at 7 p.m.
GYMDOGS IN THE RANKINGS                                                               
Georgia is ranked No. 13 on the RoadtoNationals.com weekly rankings list with an average of 196.195 after hitting the 197-mark last week against Missouri.
The vault squad slipped to No. 12 this week with an average score of 49.025, while the bars team remains at No. 8. Georgia moved up five spots to No. 15 on beam and ranks No. 17 on floor.
Sophomore Rachel Dickson is ranked 17th and 13th on bars and floor, respectively, while Junior Sydney Snead ranked No. 21 on bars.
LAST TIME OUT                                                                      
Career-High Performances Lead GymDogs Over Missouri
Led by career high performances from six gymnasts, the No. 14 Georgia GymDogs defeated the No. 23 Missouri Tigers 197.000- 195.850 in front of a capacity crowd at Stegeman Coliseum on Saturday afternoon.
Georgia posted its highest team score under first-year head coach Courtney Kupets Carter, becoming only the eighth school to collect a 197-point outing this season. The GymDogs also earned season-topping scores of 49.375 on beam and 149.325 on bars, which is the best Georgia performance in beam and bars in the same meet since 2014 against Iowa.
Georgia outscored Missouri in vault, beam, and bars. Sophomore Rachel Dickson capped a career day, winning the all-around title with a career- high score of 39.625. Junior Sydney Snead matched her all-around career-high (39.525).
Dickson and Snead tied for the event title on vault and floor, both scoring a 9.85 and a 9.95 for the events, respectively. Dickson and freshman Marissa Oakley tied for the event title on bars with scores of 9.9. Dickson earned the high score of the day on beam (9.925).
SCOUTING THE WILDCATS                                                       
Kentucky enters Friday's matchup with a 5-2 record.  The Wildcats are 2-2 in Southeastern Conference action with wins against Arkansas and Auburn, both of which came on the road.  Kentucky lost its lone home meet in Memorial Coliseum to Florida.  Last week, the Tigers fell to LSU, 197.225-196.700, in Baton Rouge.
FOLLOW THE GYMDOGS
For all the latest on Georgia gymnastics, follow the team on Twitter (@UGAGymnastics), Instagram (ugagymnastics), Facebook (Georgia Gymnastics) and Snapchat (UGAGymDogs), and keep checking in to georgiadogs.com.