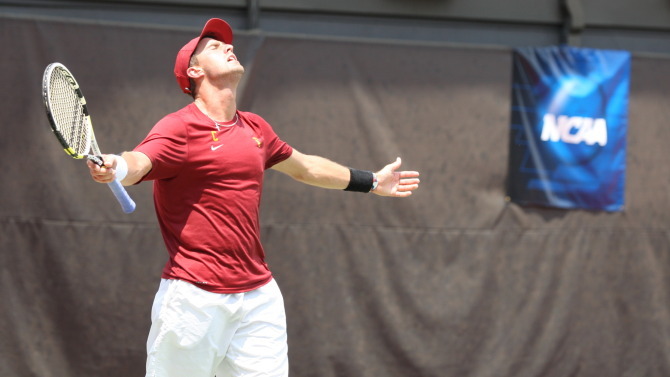 May 21, 2017
By John Frierson
UGAAA Staff Writer
How do you top three straight national championships? Win one more, of course.
The USC men's tennis team entered the 2012 NCAA Championships in Athens having won three straight titles. The Trojans were the best team from top to bottom and had the nation's best player in senior Steve Johnson, who was the NCAA singles champion in 2011 and headed toward the greatest collegiate career of all time.
No pressure, right? Anything more would have to just be the icing on top, right?
"I normally don't feel pressure in those situations, but that was the one where I felt a lot of pressure," USC coach Peter Smith said earlier this month. "I felt like Steve gave up a lot to come back, and if we didn't win, it would be considered a failure — that's a strong word, but maybe a failure."