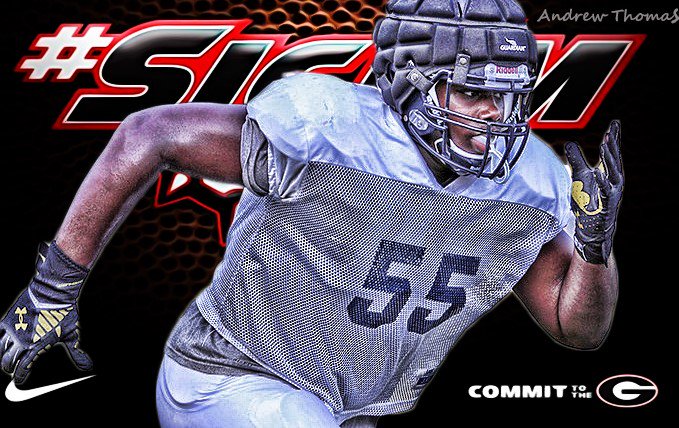 edit by ugaFBnation
Dawg fans got more big news yesterday that could help make July one of our biggest recruiting months in recent memory.
One of our biggest targets regardless of position is 4* OT Andrew Thomas from Pace Academy. The #10 OT and #49 overall prospect in the nation will now be announcing his commitment at The Opening.
There isn't necessarily a set time right now, but The Opening runs from July 8th through July 10th. Of course he isn't the only one thinking about making an announcement while in Oregon.