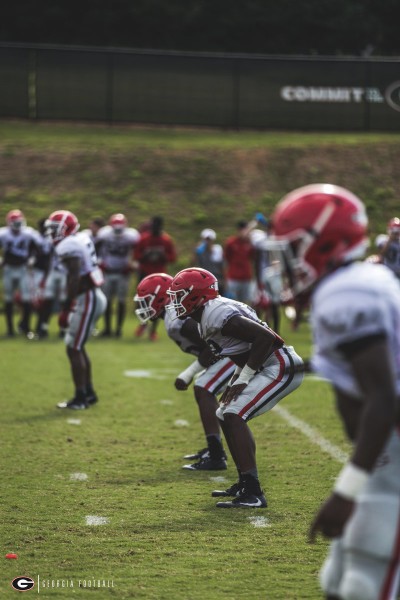 While it may be true that no QB is separating himself from the other two, one thing is obvious.
Jacob Eason is being prepared to be UGA's starting quarterback sometime this season. It may be smart to not throw him into the fire in the dome and start him from the opening whistle, it would be a surprise if he doesn't get snaps game 1.
It's good to see John Atkins back and participating fully, as well as Charlie Woerner, who is recovering from a high ankle sprain. Juwuan Briscoe was also out of the black jersey for the first time in a while. Sam Madden is back after a couple of weeks of battling mono.
Check out the different posts and videos from the various media outlets in attendance: