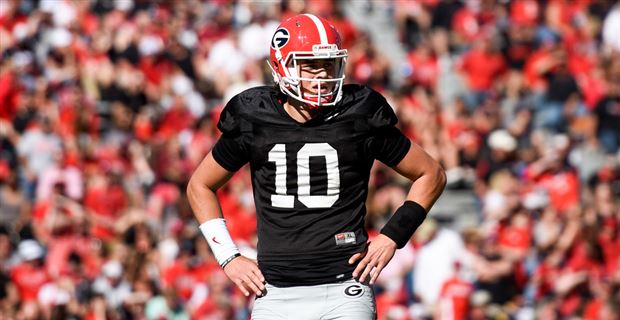 Will this above picture of our true freshman on the field with the UGA fans cheering him on be a regular occurence for UGA's games this year? Is Kirby Smart really thinking about starting Jacob Eason in game 1 in the dome? Is Eason the frontrunner now? Could the job be his to lose?
Of course Kirby Smart isn't going to clearly answer any of these questions, at least not publicly. That information will likely be on a need to know basis until UGA's first offensive play Saturday.
Most everyone thinks that Eason will either be the starter sometime this year or get a ton of playing time. By all accounts it's looking more and more like #10 will not only start this year, but be the man from play 1!